About Us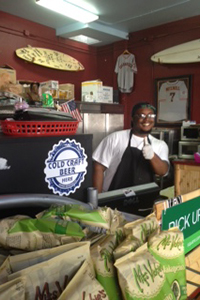 In 1993, the Stroh Brewing Company partnered up with Geyser Beverage to distribute the Stroh's, Schlitz, Old Milwaukee, and Schafer brands. Not long after that the infamous Tony Magee (founder of the Lagunitas Brewing Company) found Geyser to be a great fit to revolutionize the craft industry (micros at the time) by introducing one of the best IPAs known to mankind. Soon after several other craft brands in need of a non-corporate brand distributor depended on Geyser to enter them into the market. In 1997, Geyser Beverage began distributing the first ever energy drink to the U.S. market. To make a long story short, Geyser departed from the e-drink business and restaged in 2010 by installing refrigerated storage complimented by a fleet of full-time refrigerated delivery trucks. We have come full circle and, at last, Sil's passion for craft brewed brands can be realized.
Why We're Great
Geyser Beverage was founded by former forest ranger, Sil Krevocheza, who began distributing natural cookies in June of 1979. In early 1980, an unknown beverage guy named Tim Hansen ran into Sil and asked him to distribute his Hansen's Natural Soda. This was not only the start of the natural beverage trend, but the beginning of offering healthy beverages to a Coke/Pepsi thirsty population.
In the next 10 years, Geyser Beverage had the distinction of introducing Evian, Orangina, Nantucket Nectars, Stewart's Root Beer, and several other brands to the Bay Area Market.